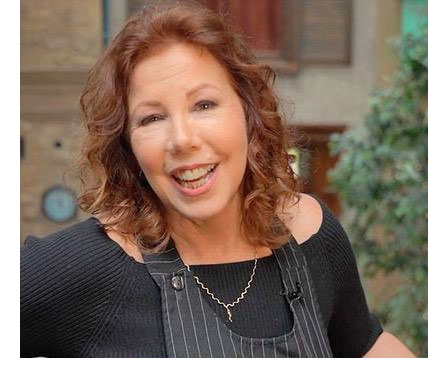 Christina Pirello:
A Woman For Our Time
In 1983, Christina Pirello, Emmy Award-winning host of the national public television series "Christina Cooks", was diagnosed with terminal cancer and fought her way back to robust good health through her zest for life and an alternative nutritional approach.
Having earned a Masters in nutrition, Christina set out on a mission to educate and inform about the impending and potentially catastrophic health crises facing our culture today. Christina's mission has led her to teach and lecture in a variety of settings from natural food stores to corporate boardrooms; from inner-city high schools, elementary schools, and universities to hospitals, wellness and senior centers.
Her compelling ability to communicate her own passionate belief in the importance of food in our lives has proved both infectious and inspiring. She unreservedly gives of herself to everyone she meets, instilling in them the motivation to change their own lives.
In an effort to bring her message to a wider audience, Christina's national public television series "Christina Cooks" was launched in 1997. Today, this motivational, educational and increasingly popular program airs nationally on more than 250 public television stations.
Christina has also founded The Christina Pirello School of Natural Cooking and Integrative Health Studies at The Restaurant School at Walnut Hill College. Here she offers demonstration classes and three-day intensive study programs, as well as four and six month cooking and integrative health programs.
An accomplished author, Christina has written seven books, including the bestselling Cooking The Whole Foods Way, named healthiest cookbook of the past decade by Physicians Committee for Responsible Medicine; and her most recent book, Back To The Cutting Board, your ultimate guide to discovering or rediscovering the joy of cooking healthy and delicious plant-based foods.
Christina gives generously of her time to sit on the Boards of Directors of: the Farm Market Trust, the Philadelphia Green Council, the Green City Youth Council, and the Chefs' Council of Chefs for Humanity. She is also on the faculty of The Restaurant School at Walnut Hill College.